Architecture that knows its history but moves on in time.
Laferme is in a dignified location and carries 100 years of history. This meant that the task of the entire design team and architects was more complex than usual.
The design of both the new and renovated part needed common features so that the whole house would give off a unified feeling. After extensive planning, we managed to achieve it. The colour solutions on both sides are soft, pastel, and suitable for the surrounding living environment. High-quality materials that partially overlap have been used in both the new part and the historic part of Laferme House.
In the apartments, everything is well thought out. In the interior design, it was important to keep in mind the historical aspect, as well as the different taste preferences of the future homeowners. The most important value of Laferme is timelessness. Therefore, the materials used are durable, and the bathroom equipment is selected from well-known and recognised manufacturers to meet the higher standard of living set by Laferme.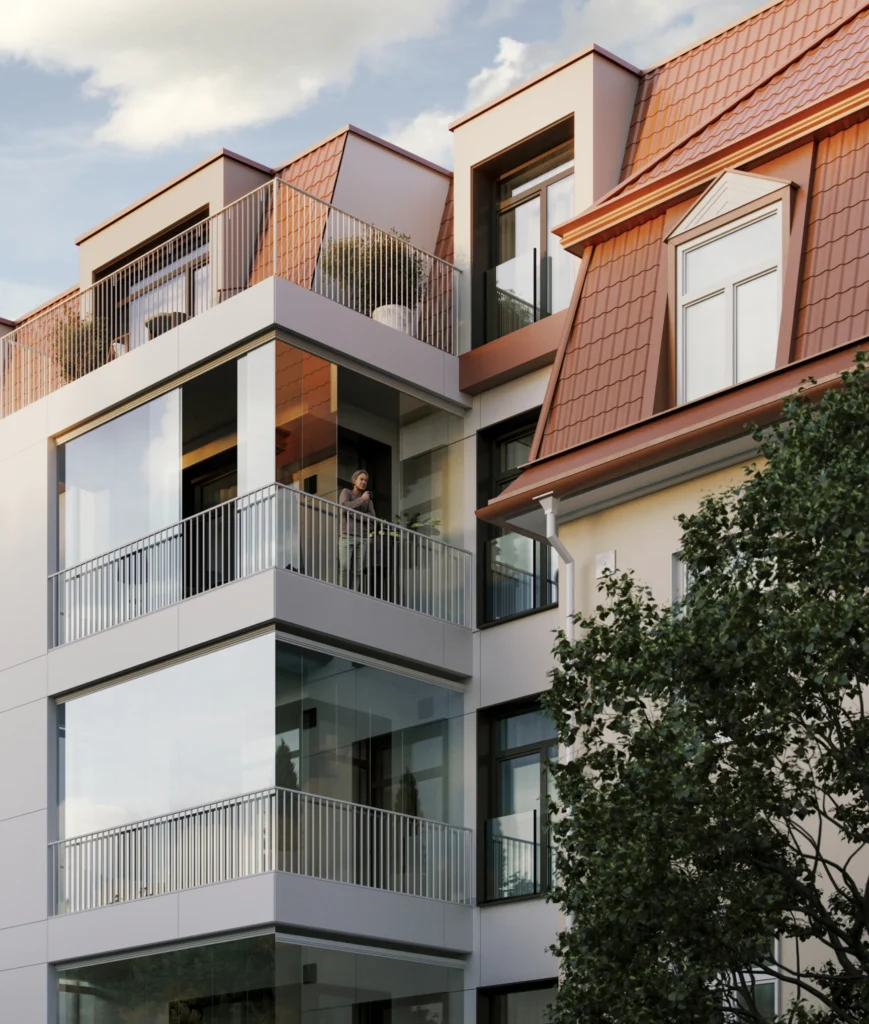 The architect of the house is Tormi Sooväli and the interior architect is Eerik Olle.